First Look
Submitted by Mick on Mon, 2013-03-11 16:38.
::
When RadioCompass starts, it runs an updater with a login and password.
If you don't have one, call our office at 888.723.4695 or write sales@radiosoft.com.
The updater allows you the choice of working offline. Updates are issued several months apart. Once logged in and updated (if necessary--those involved with beta testing will update frequently), you'll be presented with three windows:
Welcome to RadioCompass - Quick Start
RadioCompass New Features (since your last update)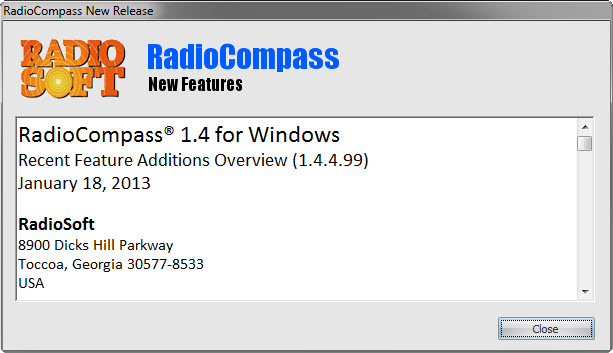 and the Main program window.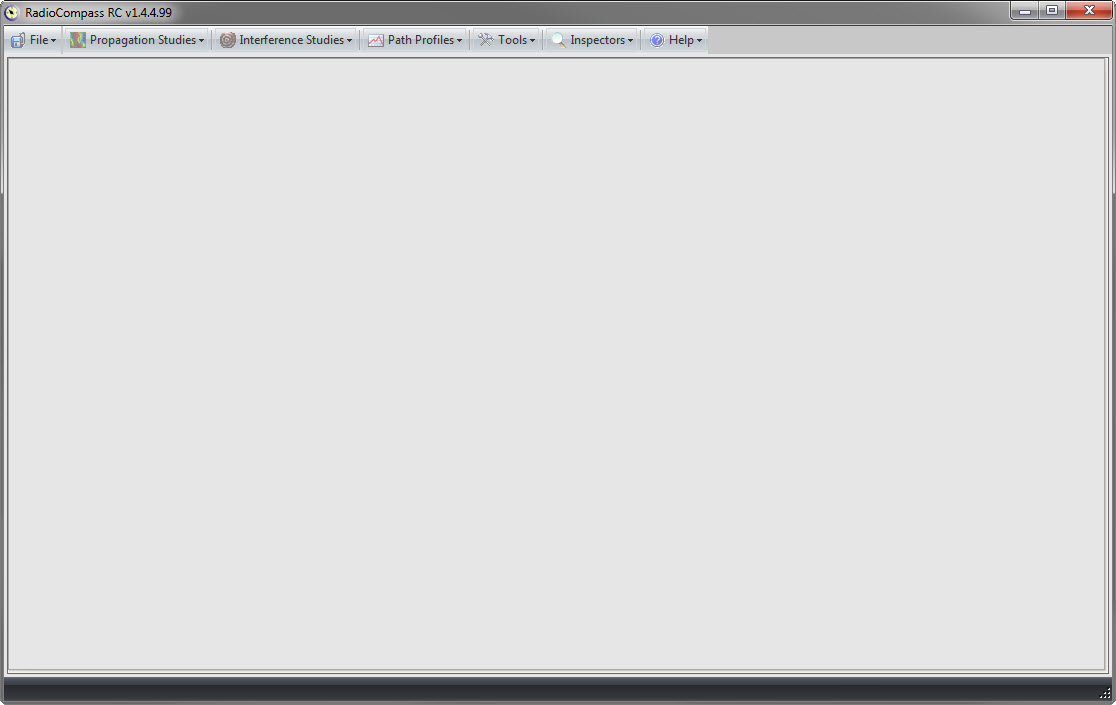 ---
The Quick Start window has four buttons: Propagation, Interference, Path Profile and Drive Test (really a subset of Propagation). The Propagation and Interference study types offer "Advanced" interfaces. These remove the Wizard-type walk-through of the default "Novice" studies and allow users to quickly create radios and perform calculations. To toggle the Advanced study on the Quick Start window, check the 'Use "Advanced" interfaces when available' checkbox.
This window also has a recently loaded file you can click on, or a File Open dialog for easy loading of saved studies.
If you find this window unnecessary, check the "Do not display on startup" box in the lower left corner.
---
The New Features window has a list of new program functions (not bug fixes) so it's worth a look, as it changes frequently. Note: if you are waiting for a new feature, it will be released in beta long before the production code is ready, contact RadioSoft and we'll gladly get you into our beta program.